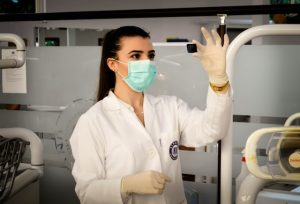 Engineers at the University of California, Riverside are creating low-cost robotic "clothing" to assist youngsters with cerebral palsy in regaining control of their arm movements.
The devices envisioned for this project are intended to provide long-term everyday help to persons with cerebral palsy, the most frequent cause of severe physical disability in children.
However, conventional robots are inflexible and uncomfortable to wear. This effort, made possible by a $1.5 million grant from the National Science Foundation, takes the new method of constructing devices out of soft materials, which will also promote more natural limb function.
Humans do not interact well with rigid materials. Soft garments will feature airtight, hermetic zones that can inflate, providing temporary rigidity and movement force.
In addition to constructing the robot, the project will concentrate on creating the algorithms that educate the machine to anticipate the wearer's desired actions.
Aspects of such a controller include the use of a number of small sensors on the sleeves to detect minor voltages generated by contracting muscles. These sensors will send the voltage data into an algorithm that will be taught to deduce the wearer's intent from the data.
Using commonly available textiles, as opposed to typical, hard materials, will likely keep the cost of the sleeves low. Additionally, the team wants to avoid the need of expensive electronics, which will also help cut overall patient expenditures.
Patients from a paediatric movement problem clinic at Children's Hospital of Orange County will assist in testing and refining the prototypes.
In addition, the study team will convene yearly meetings at the hospital throughout each of the four years of the project to solicit feedback from patients, their families, and occupational therapists on the evolving technology.
This activity is viewed by the development team as strengthening the independence of not only the paediatric patients themselves, but also entire communities.
Although the focus of this initiative is on toddlers with movement abnormalities, the technology can potentially be applied to elderly patients and other people with movement disorders.