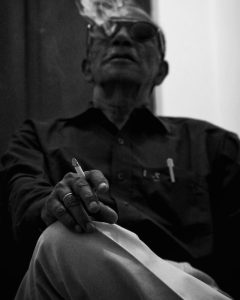 Children are more likely to acquire asthma if their father was exposed to secondhand smoke as a child.
The risk of asthma is even higher if a child's father smoked after being exposed to secondhand smoke.
Researchers claim these findings show how smoking can harm smokers, their children, and their grandkids.
Australians Jiacheng Liu and Dinh Bui spearheaded the research. It was based on data from Professor Shyamali Dharmage's TAHS. TAHS is one of the world's largest and longest respiratory investigations.
Researchers studied 1,689 Tasmanian children, their fathers, and paternal grandparents. They linked whether children had asthma by age 7 with whether fathers grew up with smoking parents before age 15. They also included fathers' smoking status.
We can't be sure how damage is transmitted down across generations, but we suspect epigenetic modifications. Here, environmental variables like tobacco smoke alter gene expression. These alterations can be hereditary but are sometimes reversible.
The researchers will now examine whether the higher risk of asthma remains into adulthood and whether fathers exposed to secondhand smoking as children pass on allergies or other lung illnesses to their offspring.
Journal Reference
Pre-pubertal smoke exposure of fathers and increased risk of offspring asthma: a possible transgenerational effect, European Respiratory Journal (2022). DOI: 10.1183/13993003.00257-2022